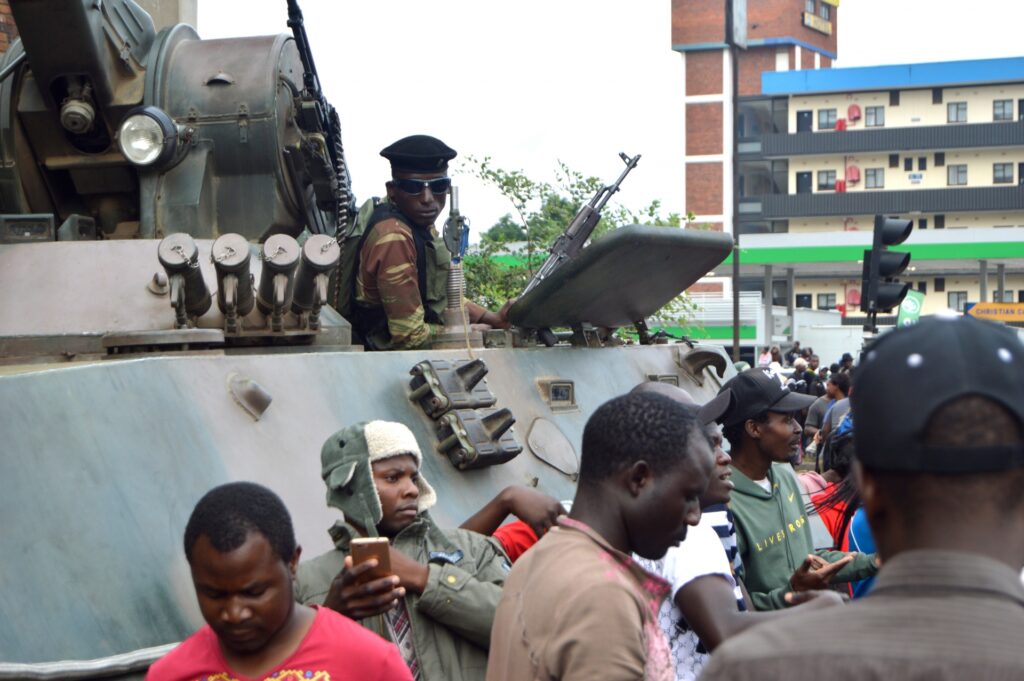 Zimbabwe, 3 years on from former leader Robert Mugabe, has unfortunately become worse for the majority of Zimbabweans. With record-high unemployment, rife corruption and hyperinflation, and poverty, Zimbabwe may again be on the brink of collapse. So what are the main issues currently facing the country?
Economic
Ibbo Mandaza, the head of the Southern African Political and Economic Series states that since Mugabe stepped down in 2017, "Nothing has changed. Things have only got worse." On assuming power, Mnangagwa pledged to fix the country's economy.
However now, inflation has risen close to 700 percent, there are foreign currency shortages and stagnant salaries. It is reported that more than 90 percent of Zimbabweans are either unemployed or earn a living from some sort of informal work. Mnangagwa has blamed the economic struggles on unnamed enemies. However, it is evident that Mnangagwa is still struggling to deliver on his promises. 
Furthermore, electricity tariffs in Zimbabwe skyrocketed in October 2019. The price hike aimed to reduce excessive household power consumption and bring tariffs in line with inflation. Teachers in Zimbabwe earn approximately $50 every month. Pensioners receive less than $10 a month, wages have not kept pace with the country's inflation and the hike in electricity prices, leaving many unable to afford electricity.  The coronavirus pandemic has only heaped more hardships onto the nation's population.
Many locals don't see their problems shortening any time soon as the Zimbabwean government has now agreed to pay $3.5bn in compensation to white farmers whose land was redistributed to black residents under Mugabe's leadership, 50% of which must be paid within the first year.  Read more here
Humanitarian
During Mugabe's leadership, some goods that were once either scarce or inaccessible are now readily available, most of the population cannot afford basic necessities.
The UN World Food Programme, which has traditionally provided aid to the poor in rural areas, has expanded its reach to urban areas. In December last year, the World Food Programme warned that Zimbabwe was facing its worst hunger crisis in 10 years, with half of the population; 7.7 million people at the time, food insecure.
Oppression 
There have now been reports of the government restricting people's social media usage. Many people are protesting against poor healthcare, scarcity of food, lack of jobs, police brutality, and their basic human rights. Many are being killed on the streets due to police brutality and those using media outlets to speak against this such as Award-winning Zimbabwean journalist Hopewell Chin'ono are arrested. He was charged with obstructing justice and ordered to be held in a maximum-security prison. The 49-year-old, who helped expose a multimillion-dollar scandal involving the procurement of coronavirus supplies in May has now been charged with obstructing justice and contempt of court for his tweets. This is not the only case as Jacob Ngarivhume, a freelance journalist was arrested on the same grounds alongside at least 20 other activists.
The government accuses western governments of sponsoring the protests in an attempt to override the president and his administration but it is becoming more evident to the world and local Zimbabweans that Mnangagwa's words to the people were just that. Words.
Have a story? Would you like to be a writer for our platform? If so, Contact us below