Sub Saharan Africa is often overlooked when it comes to its global cultural influence. For example, did you know that Timbuktu was the world's educational hub at one point? In the 14th century, scholars from all over the world would travel to modern-day Mali to be educated in the kingdoms' university. Though those days may be forgotten about, there are hundreds of historical and cultural landmarks scattered across Africa that still highlight the past. Each West African country has its own beautiful tale of cultures. But here are my top 5, from the countries I've been to, which are a must-visit for cultural and historical lovers.
5. Cape Verde
Cape Verde, is a very diverse country from the people to the county's landscape. With a blend of Portuguese and other West cultures, Cape Verde is an interesting country to visit as it's not what people often think Africa looks like. Some must-see areas are:
Cidade Velha, or 'old city' is located on Santiago Island. This UNESECO World heritage site was the first city founded in modern day Cape Verde. With ruins, monuments and museums, this town feels like walking back in time. It is eerily peaceful compared to its horrendous past but really helps visitors understand Cape Verdean history.
Carnival/ parties: Now many people think that carnival is just a good fun time, which it is, but it's also so much more. Cape Verdean carnival is unlike any other, celebrating the country's people and cultures. Traditional ethnic groups such as the Mandinga (west African ethnic group) parade the streets in traditional attire, dancing traditional dances. Carnival is celebrated between February and March (the exact dates change each year) on all the islands but Mindelo carnival is said to be the best (Sao Vincente Island). Even if you don't make it to carnival, do make sure you experience the nightlife in the country as traditional dances such as kizomba (Originating from Angola) are commonly seen being danced.
So how will you get to these spots? Taxis are often your best bet around the islands as they are cheap and have meters in them so no need to haggle! However, if you are in the capital – Praia on Santiago island you can save even more money by hopping on busses costing less than 100 escudos (1$) per ride. Accommodation also is cheap depending on the season you are going, if you go during carnival season (February – March) you will be looking at paying around $100 per night for a budget single room. Rooms sell out fast so book them well in advance! During the off-peak seasons, you can find accommodation ranging from $15 – $100 upwards per night.










4. Sierra Leone
Sierra Leone has a very interesting history, as it was originally seen as a country for 'free slaves' to return to. It was very interesting meeting Sierra Leoneans with very traditional Nigerian names even though they're not Nigerian and seeing the influence of other black cultures like reggae (Jamaican) within the country. Some must-see areas are:
National Museum: This museum located in the capital, Freetown, is an amazing start to understanding Sierra Leonean history. It is always better to get a guide as there aren't many descriptions about the artefacts.
National market: (located by the national railway museum):This market was the most organised market I've ever been to. With so many pan African designs. From wood carvings to jewellery and accessories. This market perfectly represents West African cultures and designs with traditional Nigerian (Ankara) and Ghanaian (Kente) print used on the clothing and accessories.
Bunce Island and Banana Island: Though, these islands are filled with beautiful beaches, they have an extremely dark past as they were used as slave trading and shipping stations. These islands have their own history told through the ruins and monuments. I highly recommend going with a guide.
The best ways of getting around the Freetown are Tuk tuks and taxis. Tuk tuks are very convenient and cheap. Though there are not any meters there are set prices per destination which all the locals know about. You'll soon pick these up after a few rides, night-time rates are higher. Tuk Tuks are often shared, but you can pay extra to not share or take a taxi, taxis are more expensive. Accommodation is quite pricey in Freetown (the capital) with an average hotel night costing around $70 per night. Privately owned accommodation on sites such as Airbnb is available and cheaper but can be very basic.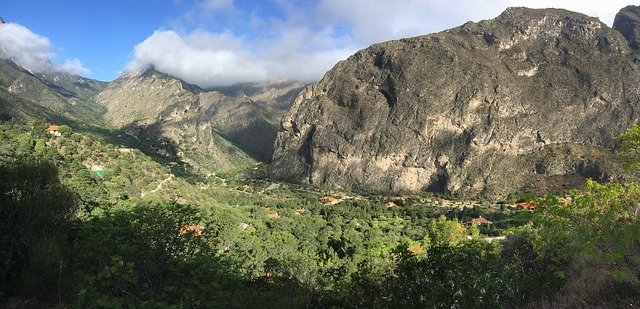 3. Gambia
Though, a tiny African country, Gambia is vast in its attractions offering something for everyone. Here are some must see areas for all those cultural lovers out there:
Stones of Senegambia: Located in both Senegal and Gambia, these are historical landmarks and UNESECO World heritage sites. Whilst some speculate these stones to be a burial ground, others believe the stones were placed there by Gods and have spiritual meaning. Either way, these archaeological wonders dates back 1,500 years.
The national museum Gambia: This museum displays so many cultural and historic African pieces. With rooms showcasing the history of Gambian art, clothing, music, weapons and more, this is the place to explore more about Gambian history.
Kunta Kinteh Island: Popularised by the film roots, a lot of people do not know that this island is a very real place. This UNESECO world heritage site marks the story of slavery in Gambia.
Taxis are the best mode of transport around the country as they are shared and cheaper. Although they are not metered, there are fixed prices per destination points which locals know about so make sure to ask them. Buses are also available and a good option for travelling around as they are not often crammed full and the conductors inside will let you know the price of your journey. But they are a little harder to navigate as bus stops are hard to spot and do not stop right in front of tourist attractions so there is still a lot of walking to do afterwards. Accommodation in Gambia varies from $20 – $100 per night per person. A lot of cheaper accommodations are usually owned by private hosts as hotels are often more expensive.
2. Senegal
Fun Fact! Senegal is home of the staple west African dish; Wolof rice, commonly known as jollof rice. This country has a mixture of Arabic, French and African influences making its capital, Dakar a cultural hub that offers tourists so much. Some must-see areas are:
Goree Island: This island is a chilling reminder of the scar of slavery many African countries still carry. With so many museums, buildings, and historical monuments to explore. This island is a must-see in Senegal. I advise going with a tour guide, you can hire them before you get at the port where you buy tickets to the island or on the island. (Senegalese and Africans get a discounted rate onto the island)
IFAN Museum and Museum of Black Civilizations: These museums are great places to go to explore more of West African culture. With a hundred of artefacts, from African clothing styles to traditional armour dating back hundreds of years. A must visit if you're in Dakar.
African Renaissance Monument: This monument celebrates not only Senegalese liberation but African liberation from colonialism. This magnificent statue was created in hopes of becoming an international tourist attraction like the statue of liberty. I hope you like stairs because just like the road to freedom, it is a long climb up.
Transport may be your biggest expense here as taxi drivers are often opportunists inflating the prices for tourists. Especially at the airports so I recommend getting the coach to downtown Dakar. In Dakar haggling with taxi drivers is a must, even for locals. Busses are cheaper but often confusing to navigate for a non-local as bus stops are not clearly marked. With the rise of tourism to the country's capital, Dakar has a lot of cheaper accommodations are now available. An average night in a hostel will cost around $5 per person per night with 5-star hotels costing around $150 a night.
1.Ghana
Ghana, also known as the gold coast, offers a lot more riches than just gold. Ghana has heavily influenced the continent as it was the first sub-Saharan African country to declare its independence from European colonisation which led to the other African countries following suit. Ghana today has become a great tourism destination and here are a few attractions that'll make you understand why:
The mosque of Larabanga: Also known as the 'Mecca of West Africa' is the oldest mosque in West Africa dating back to the 14th century. Built by Sudanese architects, this magnificent functioning mosque is an example of precolonial African architecture.
Asante traditional buildings: This UNESECO World heritage site shows the traditional homes the Asante civilisation. Why not take a walk through these homes to better understand traditional Ghanaian homes, cultures and customs.
Centre of national culture: Here you'll be able to experience Ghanaian heritage and culture through different art forms.
Cape Coast Castle also known as the slave castles is a fortress built in the early 17th century for the purpose of trading slaves. Why not tour the town and experience the dungeons also known as the 'slave holes', chapel and museum.
Motorbikes or 'okadas' are a common form of transport used here. Usually, you would get on the back with the driver. Buses and taxis are also common forms of transport used. Accommodation isn't too expensive with hostels costing around $15 per person per night and double rooms costing around $40 a night.
With a continent so rich, it is no surprise that there are so many more unmentioned attractions in both, these countries and other West African countries. But I hope these 5 countries help you understand just how rich and diverse African cultures are.
Which country will you be heading to?